Planning a meal for more than 4-6 people (the standard serving for most recipes) can be a daunting task. You've got 12 people coming for Thanksgiving dinner, how big of a turkey should you get? How much stuffing should you make? Potatoes, Brussels sprouts? How many?!
Good Housekeeping created this handy smart chart that shows the minimum amount you'll need to buy for 8 or 24 guests. Now all you have to do is prioritize the cooking order of your dishes. Click here to view the chart in a larger size.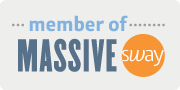 Want more from Foodista? Sign up below!