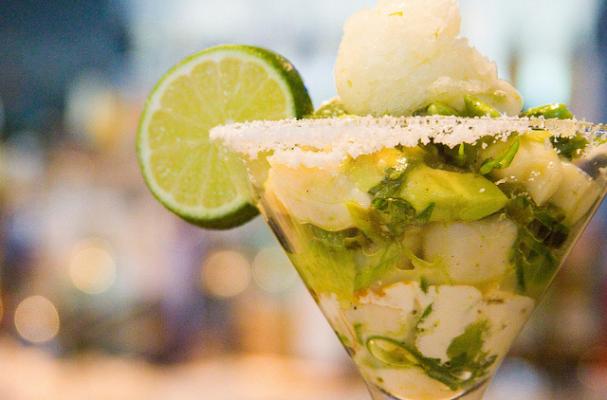 Ceviche (or seviche) is a traditional South American dish where fresh fish is marinated instead of cooked over heat. How does this work? The citric acid basically "cooks" the fish by changing the protein structure. As a result, the texture changes (becoming opaque and more solid, like traditional cooking) but not the taste. While ceviche as a cooking technique is perfectly safe, it does not kill bacteria and parasites as well as over-flame cooking and it is best to begin with the highest quality, cleanest seafood available - such as sushi grade tuna or salmon.
Classic Ceviche
The traditional mix of spicy and tangy with the addition of creamy avocados.
Tuna Ceviche
With tomatoes and jalapenos for a spicy kick!
Shrimp Ceviche
Using spicy chiles and crunchy cucumber.
Halibut Ceviche
Simple and elegant using a traditional favorite - halibut.
Ceviche Tacos
A super tasty way to serve up this Peruvian favorite.

Image Sources: