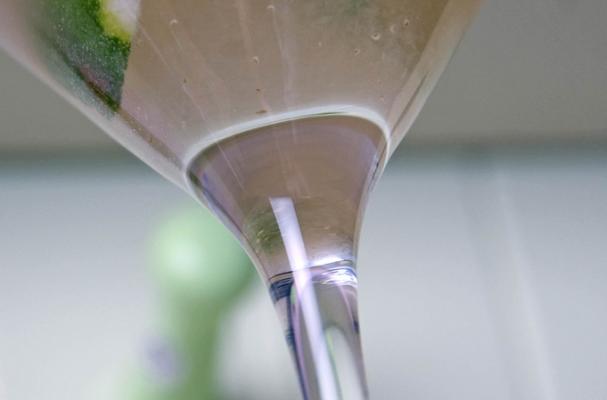 In the 90s we were plagued by trendy, fruity and syrupy concoctions feebly passing as adult beverages. High-octane Kool-Aid is more like it. But today, many mixologists are taking a stand and bringing the classics back. Many of these classics, like Manhattans and Sours, have held their own through the test of time, while others like the Daiquiri somehow went crazily in a syrupy, blended direction.
Below are some of our favorite old-timers that can be found in any respectable bar, but try mixing up some of these tasty classics at home. To get started, stock up with a variety of spirits (gin, brandy, whiskey, rum), some tasty liqueurs and fortified wines (Grand Marnier or Cointreau, and sweet and dry vermouths), and always have on hand some bitters, simple syrup, and a few fresh citrus. You'll wow your friends and family with your classic cocktail mixing skills!
Hemingway's Daiquiri
This is the original daiquiri recipe, what Hemingway frequently sipped at the famous La Floridita in Havana, Cuba. No fru-fru blended drink here!
Robert Hess' Old Fashioned
Some say the Old Fashioned was the first drink to be called a cocktail. Back in the day, it was simply referred to as a Whiskey Cocktail. Here is master mixologist Robert Hess's version.
Classic Manhattan
Indeed this classic drink was created in Manhattan, but the stories of when and where vary. One story claims it originated at the Manhattan Club in the early 1870s and was created for a banquet hosted by Winston Churchill's mother. Another says it was created a decade prior by a bartender named Black at a bar on Broadway. Regardless of when or where, it's a darn fine cocktail.

The Classic Collins
Jerry Thomas, known as the father of American mixology, first memorialized this "gin and sparkling lemonade" drink in his writings in 1876.
White Lady
The White Lady belongs to the Sour cocktail family and is basically a Sidecar made with gin instead of brandy. Some versions include sugar, cream, and/or egg whites. Ours is a "modern" version that includes a bit of Cointreau. We also add egg whites for added body, but be sure to use only farm fresh eggs!
The Cin-Cin
This been-around-forever cocktail is beautiful in its simplicity. It's an unexpectedly pleasant combination of both dry and sweet vermouth.
The Brandy Daisy
The Brandy Daisy is the most common amongst the Daisies, a cocktail that generally consists of a base spirit, lemon juice, grenadine, and sugar. Our version skips the grenadine and has a splash of both Grand Marnier and soda water.
Sidecar
Closely related in taste to the Brandy Daisy is the Sidecar. The classic is traditionally made with brandy, an orange flavored liqueur such as Grand Marnier or Cointreau, and lemon juice - all served up shaken in a cocktail glass.
Pegu Club
Created in 1920 at the famous Pegu Club in Rangoon, this cocktail combines gin, Cointreau and lemon juice, but with a wonderful addition of Angostura and orange bitters. People went nuts for this cocktail and traveled far and wide for a taste. The original recipe unfortunately died along with the restaurant in 1940, but master mixologists such as Jeffrey Morganthaler have fortunately revived this classic (pictured).
The Jasmine
Based on the classic Pegu Club cocktail with the addition of a decanter-style bitters called Campari.
Image Sources:
Categories: