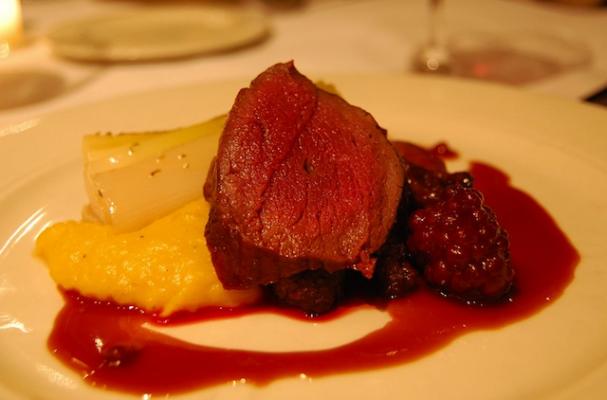 A remarkably sustainable meat, venison may prove to be an up-and-coming protein. Made for so much more than burgers, steaks and jerky, here are 3 fantastically gourmet (and gluten free!) recipes for using venison.
Venison Medallions with Balsamic Raspberry Reduction
Spice rubbed venison medallions, a savory-sweet balsamic redutction, all served up on a bed of sweet potato puree - yum!
Venison Chili
Not your ordinary chili, with several different chiles and a coffee base, this is chili at its finest!