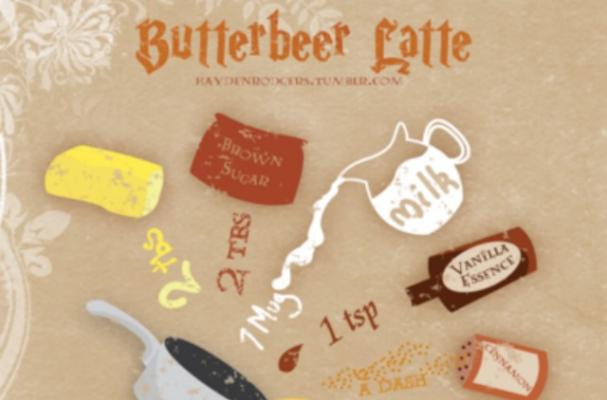 One of the best things foodies have gotten from watching and reading the Harry Potter series is all the weird yet wonderful new recipes. One such recipe happens to be for Butterbeer Lattes. Thanks to Hayden Rodgers for this awesome latte recipe!
Butterbeer Latte
2 tablespoons of butter
2 tablespoons of browns sugar
1 mug of milk
1 teaspoon of vanilla essence
A dash of cinnamon
Melt the butter and sugar together to make caramel.
Add milk, vanilla and cinnamon and stir to combine.
Bring mixture to a boil and pour into a mug.
Image Sources:
Categories: