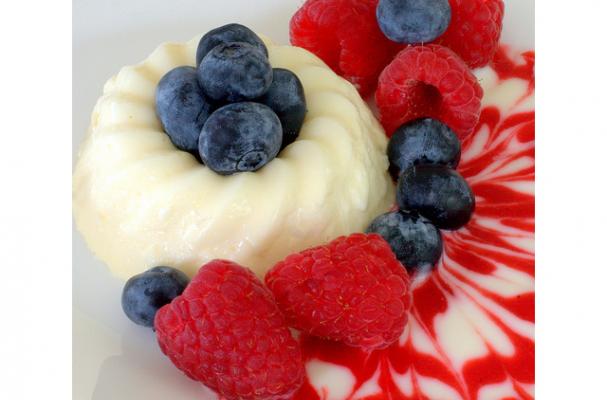 A classic homemade Italian dessert! Literally "cooked cream" panna cotta is incredibly simple to make and even easier to enjoy. A cross between crème brûlée (without the brûlée) and flan, this dessert has essentially four ingredients: cream, sugar, gelatin and flavoring -- quickly cooked (seriously, 5 minutes!) and then chilled until solid. Here are 5 fabulously simple panna cotta recipes to enjoy this summer.
Roasted Apricot and Lavender Panna Cotta
Glorious roasty-sweet apricots and fragrant lavender make for a fantastic & creamy dessert.
Peach & Lemon Thyme Panna Cotta
Fruity and herbal with a hint of citrus make this creamy Italian dessert a summertime favorite.
Rose & Green Tea Panna Cotta with Passion Fruit Syrup
Sweet, lightly floral and bursting with summer flavor!
Vegan Mango Panna Cotta
That's right, dairy free panna cotta! How much better can it be?
Indian-Inspired Panna Cotta
With saffron and cardamom, this incredibly creamy custard is my new favorite. (Recipe in French with translator at the top)
Image Sources: