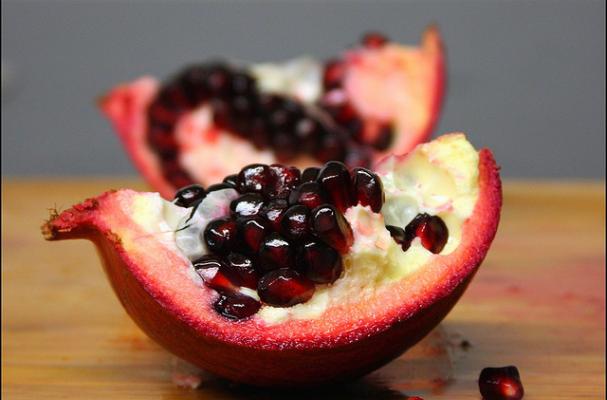 Pomegranat Molasses seems to be cropping up everywhere these days - from cocktails to appetizers, salads, grilling glazes and desserts. Here's a fantastically simple recipe for homemade pomegranate molasses that is ready in just minutes and perfect for a variety of uses - including the five tantalizing (and gluten free!) recipes below!
Homemade Pomegranate Molasses
This super simple 3-ingredient recipe is a perfect condiment.
Beet & Yogurt Salad with Pomegranta Molasses Dressing
With orange and thyme, this quick and easy salad is incredibly refreshing and perfect for summer and autumn.
Damascus-style Meat Pies
With a yogurt crust and lightly fruity filling and toasted pine nuts, this delicious recipe is a traditional favorite. Gluten free? Substitute Jules GF All-Purpose flour blend for the labneh-dough recipe.
Coriander Chicken Kebabs with Pomegrante Molasses Vinaigrette
With traditional Indian spices, these kebabs won't lost long!
Sweet Sangria
Dressed up with pomegranate molasses and sparkling water, I would suggest adding tons of fresh fruit and doubling the molasses!
Image Sources: