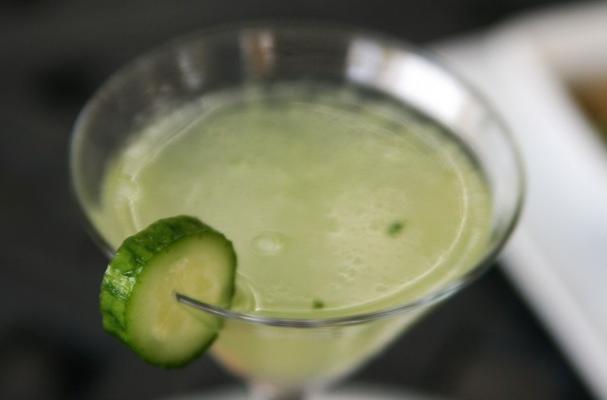 This refreshing cucumber caipirinha is the perfect cocktail to sip poolside. A caipirinha is a typical Brazilian cocktail made by muddling lime with sugar and then adding cachaça, a liquor made from fermenting sugarcane. You can find cachaça at weel-stocked liquor stores, Latin markets, or online. This recipe uses rum because it is more widely available. If you are into mojitos, add mint to your drink.
Cucumber Caipiranha
recipe from Cookie and Kate
Ingredients:
3 slices cucumber, each 1/2 inch thick
1/2 of a lime, cut into two wedges
1 teaspoon raw (turbanado) sugar
1.5 ounces white rum
club soda
cucumber slices and lime rounds, for garnish
Instructions:
In a short glass, thoroughly muddle lime wedges, cucumber slices and sugar.
Fill glass with ice and pour in rum. Top with club soda.
Mix by pouring into another glass and then back into your drinking glass.
Makes one drink.
Image Sources:
Categories: