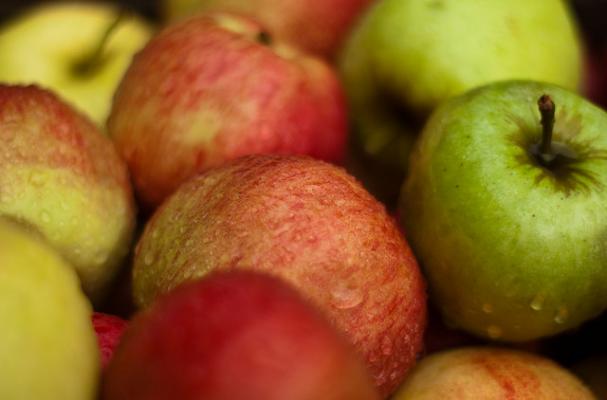 It's easy to see that it's apple season around here! As a native Washingtonian, we haven't quite hit fresh apple season, but we know it's just around the corner. Here are 5 fantastic recipes featuring this autumnal favorite that you simply must try -- and they're all naturally gluten free, of course!
Spicy Peanut Butter Apples
This super simple snack is packed with flavor! Fresh apple slices, (homemade) peanut butter and chili flakes make for a sweet, salty, spicy, crunchy, juicy snack that your family will love!
Autumn Salad with Apple Cider Vinaigrette
A drink-from-the-jar vinaigrette, goat cheese, pumpkin seeds and dried cranberries make this salad a seasonal hit!
Sweet 'n Spicy Caramel Apples
Bursting with cinnamon and caramel flavors, these melt-in-your-mouth baked apples are comfort food at its finest.
Apple Butter Maple Doughnuts/Donuts
These unbelievably delicious bake doughnuts have a secret ingredient: cocoa! It makes the apple butter pop and begs you to take another bite.
Apple Crumble Cocktail
Apple crumble. In a highball. Need I say more?
More apple goodness...
An Apple A Day: Cute Fruit Snack - a great snack for you or your kids!
5 Amazing Apple Recipes - 5 more delicious apple recipes for you to try! (Not all gluten free)
5 Great Apple Granita Recipes - if you thought an apple granita was straightforward, you need to check out these recipes!
4 Easy Apple Crisps - a traditional fall favorite! Gluten free, of course!
Fall Harvest Apple Cookies - incredibly delicious cookies - substitute gluten free flour in the recipe if you're so inspired.
Image Sources: