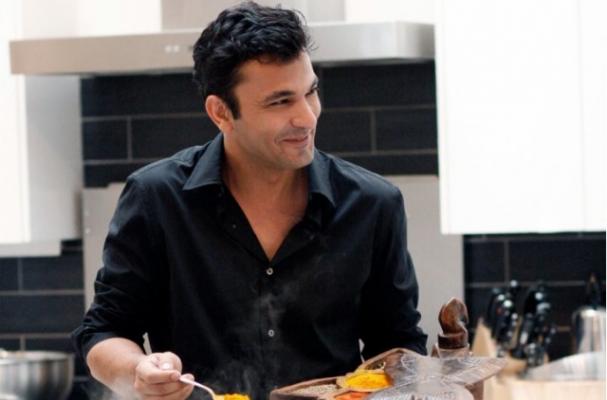 Celebrity chef Vikas Khanna has a new cookbook, Flavors First, and is about to start his second season of Master Chef India. He recently said that with his new book and his presence on Indian television, Khanna hopes to inspire at-home chefs in India.
Khanna said many of the recipes in Flavors First are inspired by his own family recipes. "Most of the dishes in the beginning are from my grandmother," he said. "I feel the regions are not as important as the seasons. That is one thing I learned so much when I was in France. I used my grandmother's tastes and concepts and took them to another level after I was taught by these chefs in the Western world."
The chef said his own personal comfort food is a bowl of lentils.
"Lentil is my meal of home, comfort, safety. It's everything. It's the common man's food in India. I eat late, but I love eating that bowl of lentil sitting on the counter. It takes me an hour to finish eating it. Also I taste so much food all day long, but by the end when I'm finished with my shift, eating a bowl of lentils makes me so happy."
Image Sources: