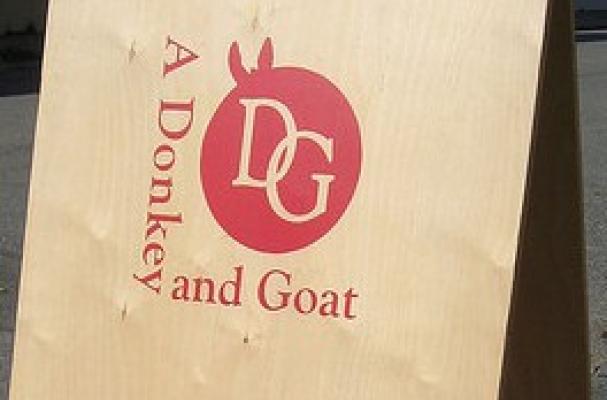 When traveling it's always a good idea to look for unique wines, so the 2010 Donkey and Goat Carignane certainly jumps out when scanning the shelves of a wine shop in Los Angeles. Who isn't powerless to resist a winery named Donkey and Goat? Additionally, their use of the Carignane grape is an interesting break from the parade of usual suspects coming out of California. Though you can find expressions of this grape from Spain and France, where the spelling is a bit different (Cariñena and Carignan, respectively), curiosity should compel you to try a bottle of this domestic gem.
It's not just the Carignane grapes in the Donkey and Goat that makes it distinctive, but the vines that produce them are, too. How often do you get to try a wine made from 120+ year-old vines? The winemakers had never made a Carignane before, but, when presented with the opportunity to work with grapes from ancient vines, had the adventurous spirit to give it a go. The result? A distinctive, medium-bodied red that is a lot of fun to drink on its own or with friends. (Though if you threw in a few burgers or sausages from the grill, they would be a most welcome addition.)
And if you're looking for another unique red wine, why not try a Zweigelt from Austria? It's a winner for the holiday table, too.
Image Sources: