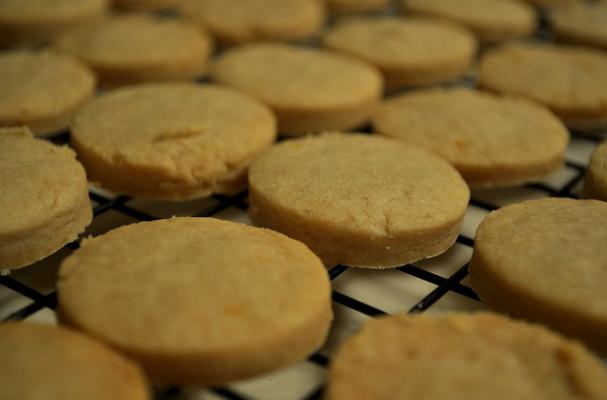 Pastry Chef Brittainy Turnquist from Farmshop restaurant in Los Angeles shares her famous pistachio shortbread recipe with Foodista. This popular holiday cookie served in the restaurant can now be made at home. Her pistachio shortbread is sweet and buttery with a hint of pistachio flavor. Remember to add you holiday favorites to the Foodista recipe archive.
Pistachio Shortbread:
Ingredients:
700g All purpose flour
500g butter room temperature
190g sugar
100g ground pistachios
1/4 tsp salt
1/2 tsp vanilla extract
Directions:
Preheat oven to 325 degrees F.
Combine all ingredients in a stand mixer and mix until combined.
Roll out the dough to 1/2" thick and cut into squares
Sprinkle with sanding sugar and bake until the edges just start to turn golden, about 12-15 minutes
Image Sources: