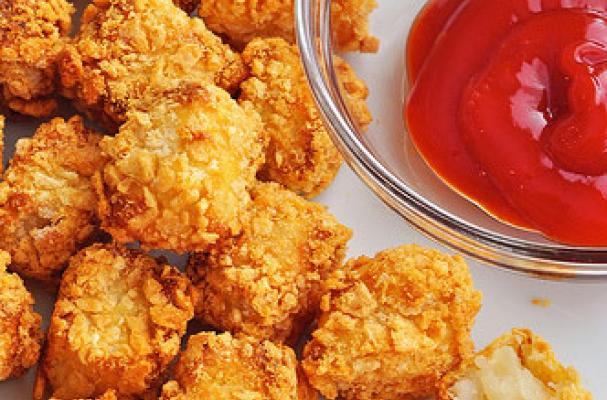 Baked tater tots from Pennies on a Platter let you enjoy a childhood favorite without the deep fried guilt. These tater tots are made from mashed potatoes and then rolled into potato chips. In the oven, the tots turn crunchy and golden brown. All you need is a bit of ketchup on the side.
Ingredients:
8 Russet Potatoes, peeled and diced
1/4 cup milk
1 cup flour
3 eggs, beaten
2 cups crushed potato chips
For recipe directions, click here.
Image Sources: