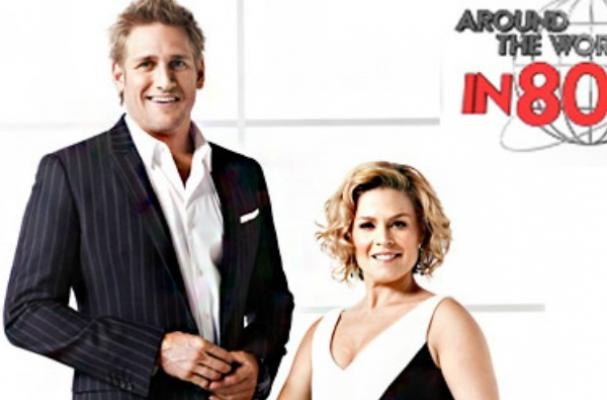 Curtis Stone and Cat Cora will be the celebrity chef hosts of Barvo's latest project, Around the World in 80 Plates. What sounds like the culinary version of Amazing Race, Bravo describes the new series as "12 chefs competing in a culinary race across 10 countries in 44 days."
In each episode, the competing chefs will find themselves in a different city where they will learn about the local cuisine and will have the challenge of taking-over a well-known restaurant.
"Up-and-coming chefs will travel to various countries testing their skills in some of the greatest and most challenging restaurants around the globe," Bravo said in an announcement. "Ultimately, they will face-off in a kitchen takeover where they will not just recreate, but invent the menus for these world-renowned restaurants."
Around the World in 80 Plates will premiere in May on Bravo.
Image Sources: