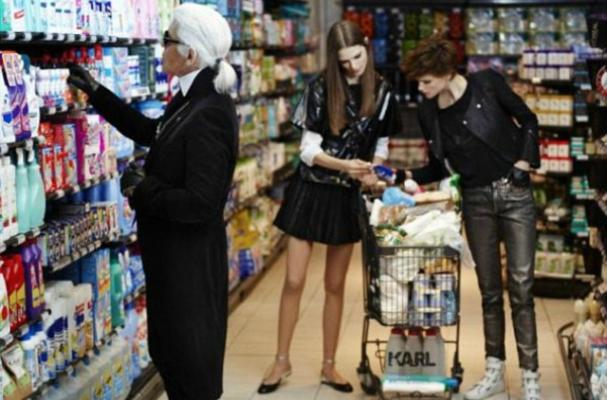 Fashion icon Karl Lagerfeld recently took a trip to a grocery store, for the very first time in his 78 years.
"It's the first time I've stepped into a supermarket," Lagerfeld said. "It's crazy -- fascinating what one can buy. There's enough here to easily gain 20 kilos."
Lagerfeld's unexpected shopping trip was for a spread in Elle France. Other photographs feature him at a cafe and in a kitchen.
Image Sources:
Categories: