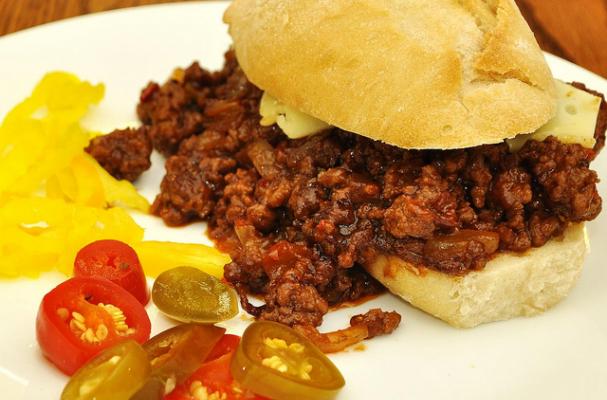 Sloppy Joes was a popular recipe back in the 1950's. Ground beef is cooked in a sweet tomato based sauce (similar to barbecue sauce) and served in a bun. These days, sloppy Joes have disappeared off menus and are usually only found in the convenience food aisle at the grocery store. These homemade sloppy Joes are a quick and easy meal that can be cooked up any night of the week. The sauce is made from an assortment of pantry staples that almost everyone has in their kitchen. Sloppy Joes are making a comeback- starting in your kitchen.
Ingredients:
1 pound ground beef
Season salt
1/4 cup Ketchup
1 Tablespoon Yellow mustard
1 Tablespoon A-1
1/4 cup Barbecue sauce
Sliced cheese
Bread or hamburger buns
Directions:
Season the ground beef with salt and pepper, and brown the meat until cooked all the way through. Drain the fat and return to pan. Add ketchup, about a tablespoon of mustard and A-1, and ¼ cup of barbeque sauce. Heat through. Serve on bread or hamburger buns with sliced cheese.
Image Sources: