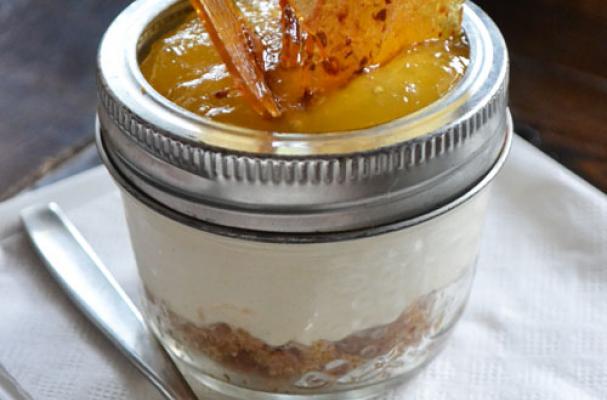 This recipe for no-bake cheesecakes in a jar from babble.com is a individual treat. The last thing you want during the summer is to be stuck baking in the kitchen. These cheesecakes are a delicious dessert that don't require much preparation and you don't even need to turn on the oven. Perfect for any occasion, these no-bake cheesecakes in a jar are so easy to make, you'll be serving them all summer long.
Ingredients:
1/2 cup graham crumbs
1 Tbsp. melted butter
1 Tbsp. sugar
1 8 oz (250 mL) package cream cheese, at room temperature
1/4 cup sugar
1/2-3/4 cup cream
1/2 tsp. vanilla
For full recipe instructions, click here.
Image Sources: