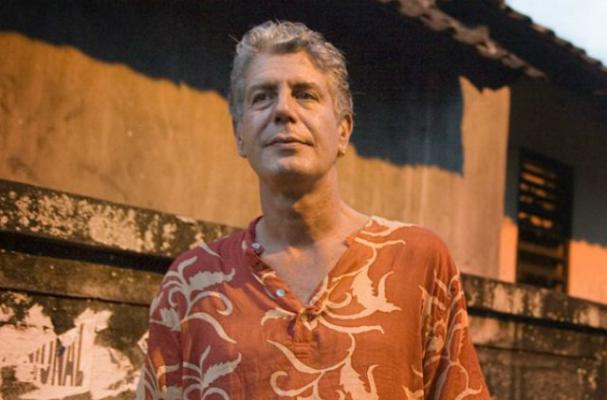 The ninth and final season of Anthony Bourdain's Travel Channel show, No Reservations, will premiere on September 3, at 9pm EST, following a Labor Day marathon of the show.
"After exploring over 60 countries, traveling more than 716,000 miles (which is the equivalent of circumventing the globe over 28 times) and tasting the delicacies of hundreds of cities, villages and towns, Travel Channel's Emmy Award-winning series will take its final bow," the network said in a statement.
The ninth season premiere of No Reservations will take place in Austin, Texas during the city's annual SXSW Interactive, Film and Music Festival. "Austin may be known for its weirdness year-round, but this event brings together the music, movies and mixed media of quirky indie fans from around the country. Tony is here to figure out what exactly makes this event so crazy, so beloved and so unique," the statement reads.
Bourdain fans don't need to fret. He is slated to begin a new weekend show on CNN.
Image Sources: