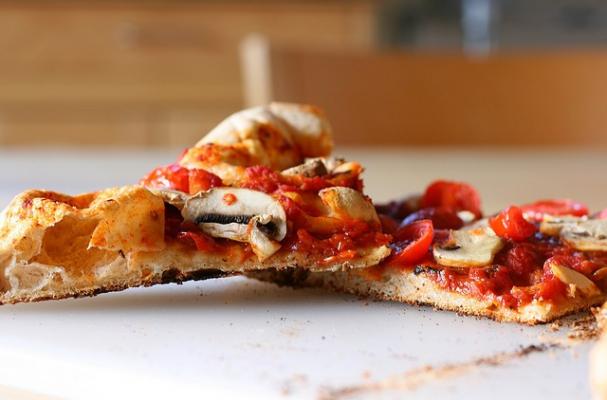 Homemade pizza is easier than you think. This recipe for mushroom pizza from Mother Rimmy's Cooking Light Done Right can be made in under 30 minutes. The trick is to either buy pre-made pizza dough or make the dough in advance (some grocery stores and pizzerias sell their dough). This pizza is topped with mushrooms, sun dried tomatoes, and kale but feel free to mix up the toppings.
Ingredients:
1 large whole wheat pizza dough
1 tablespoon olive oil
½ cup shallot, finely chopped
⅓ cup sun dried tomato, julienned
½ cup low sodium vegetable broth
8 ounces mushrooms, sliced
1 tablespoon dried oregano
2 cups kale, chopped
2 cloves garlic, finely chopped
1 tablespoon lemon zest
¼ cup white wine
1 cup low fat mozzarella cheese, shredded
Directions:
Preheat oven to 450 degrees.
Preheat a large skillet over medium heat with olive oil. Add shallots and cook for 5 minutes until tender. Then add tomatoes, vegetable broth, mushrooms, oregano, kale, garlic, lemon zest and white wine. Add a pinch of dried red pepper. Cook for 5 - 8 minutes until liquid is almost gone and vegetables are tender.
Roll out pizza dough and place on a pizza pan. Spread out 2/3 of the vegetables and spread with 1/2 the mozzarella cheese. Top with the rest of the vegetables and cheese.
Bake for 10 - 12 minutes until dough is cooked through and cheese is lightly browned and bubbly.
Image Sources: