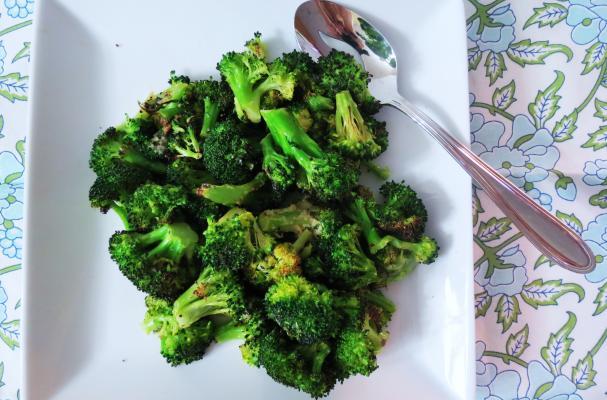 Roasted broccoli with garlic and lemon from Peanut Butter and Peppers is the best side dish you never knew about. This recipe is simple but that's also what makes it so good. Broccoli florets and tossed with olive oil, lemon juice, and garlic before being roasted. In the oven they become brown and take on a completely different flavor. If you thought you hated broccoli, you should try roasted broccoli with garlic and lemon.
Roasted Broccoli with Garlic and Lemon
Ingredients:
5 cups Organic Broccoli Florets
2 teaspoons Extra Virgin Olive Oil
1 teaspoon Salt
½ teaspoons Ground Black Pepper
1 clove Garlic, Minced
½ teaspoons Lemon Juice
Directions:
Preheat the oven to 400 degrees F
In a large bowl, add broccoli florets, olive oil, salt, pepper and garlic. Spread the broccoli out in an even layer on a baking sheet.
Bake in the preheated oven until broccoli is tender enough to pierce the stems with a fork, 15 to 20 minutes.
Remove and place in a bowl, toss with lemon juice.
Image Sources:
Categories: