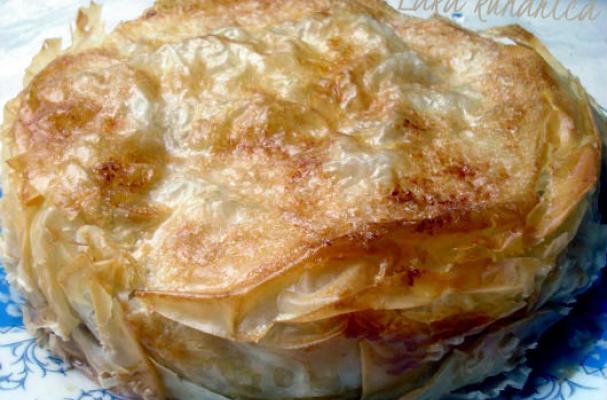 A warm, delicious, fruity pie. Perfect for a cold winter's night. Thanks to Foodista member: Easy Cook - Laka kuharica, for another fabulous recipe.
80g dried cranberries
5ml rum
4 apples
2 pears
1 lemon, juice and zest
1 tbs Muscovado brown sugar
¼ tsp ground cinnamon
2 tbs corn flour
70g butter, melted
For complete instructions, click here.
For more deliciousness, check out some of the other awesome recipes that she has shared.
Image Sources:
Categories: