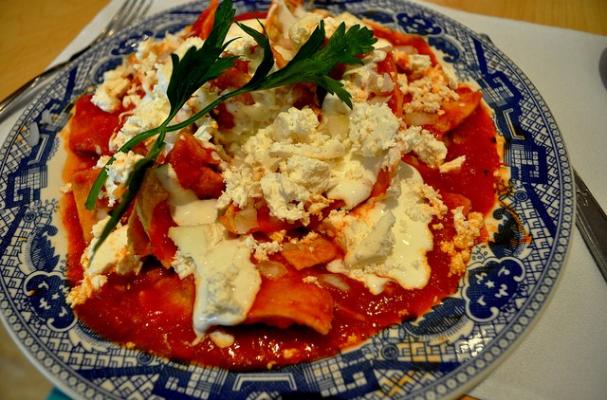 Chilaquiles is a traditional Mexican breakfast that is absolutely dynamite. Sliced bits of tortilla are baked with salsa (red or green) and are usually served with eggs and shredded cheese. This recipe goes an extra step and adds black beans and zucchini. When purchasing corn tortillas, make sure that they are manufactured in a gluten-free facility or you can always make them yourself.
Black Bean and Zucchini Chilaquiles
Ingredients:
Heat
the oil in a large saucepan. Sauté the onion until translucent. Add the bell pepper and continue to sauté until it has softened and the onions are golden.
Stir
in the tomatoes,
seasonings,
beans, zucchini, and chile pepper. Bring to a
simmer,
then
simmer
gently for 5 minutes.
Image Sources: