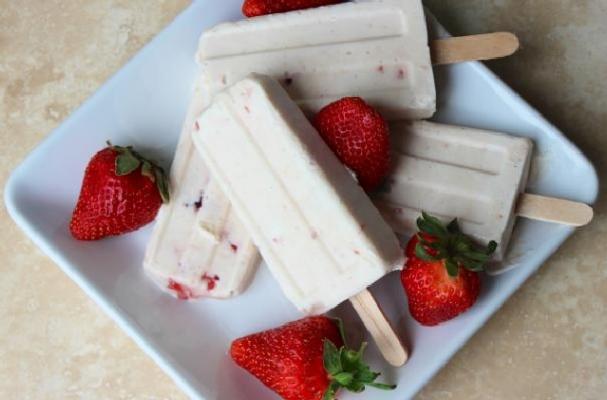 Hot weather means backyard barbecues, refreshing salads, and frozen treats. These strawberry cheesecake pudding pops are an easy sweet that kids and adults alike will love. Ice pop molds are widely available and inexpensive. To make miniature pudding pops, pour the mixture into ice cube trays and insert a popsicle stick when the pop is 80 percent frozen. This recipe also works with other fruit flavors like raspberry or blueberry.
Strawberry Cheesecake Pudding Pops
Recipe Courtesy of The Suburban Soapbox
Ingredients:
1 cup heavy whipping cream
2 tablespoons confectioners
1 - 1 ounce package Jell-o Cheesecake flavored instant pudding mix (sugar-free/fat-free)
2 cups 2% milk (you could use any milk except skim)
1 teaspoon vanilla bean paste or pure vanilla extract
1/2 cup strawberry preserves
Directions:
In a medium bowl, whisk the heavy whipping cream and confectioners sugar until soft peaks form. Set aside.
In a large bowl, combine the pudding mix, milk and vanilla bean paste stirring constantly until it begins to thicken. Approximately 3 minutes. Fold in the strawberry preserves and 1 1/2 cups of the whipped cream until combined. (you may have leftover whipped cream….use a spoon and eat it. Do not share.)
Pour the mixture into molds, or cups if using, and insert the sticks into the center of the pops. If you're using cups, wait approximately 20-30 minutes before adding the sticks.
Freeze for 3 hours or overnight. Enjoy!
Image Sources: