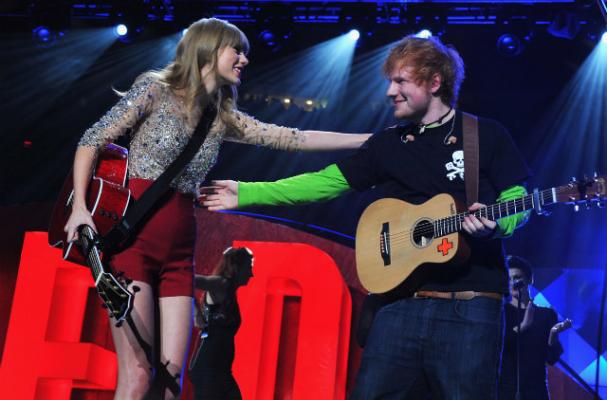 Taylor Swift isn't the kind of star who relies on a chef to make her meals. It turns out the country crooner isn't so bad in the kitchen and likes to cook for some of her famous friends.
"She likes cooking and I like eating, so it works out," Ed Sheeran, who is currently touring with Swift, told E! News.
Of Swift's specialties, Sheeran replied "Stir fry. That was good. She gets her wok on."
Swift was sure to show her appreciation for Sheeran's positive review.
"I cook for my friends all the time, and I'm really glad I got like a four-star culinary review there. That's excellent!"
Image Sources: