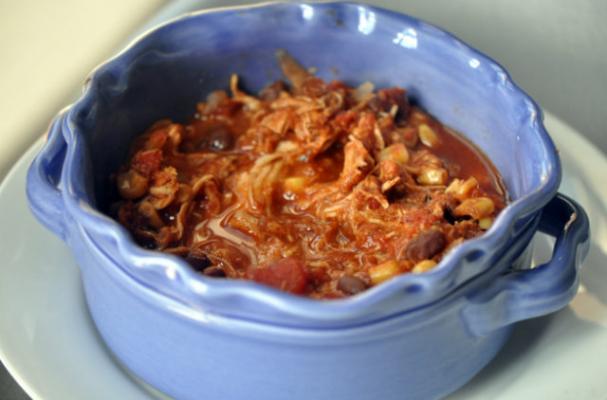 You can never go wrong with a recipe that involves a slow cooker. All you have to do is combine the ingredients and let the slow cooker do all the work for you. This Slow Cooker Chicken Chili recipe from Young Married Chic is no exception, and provides for a hearty and healthy meal. You can even make large amounts of this recipe at once and freeze the left-overs to use later.
Slow Cooker Chili Chicken
Ingredients:
- 1 red onion, chopped
- 1 16oz can black beans
- 1 16oz can kidney beans
- 1 8oz can tomato sauce
- 10oz package frozen corn kernels
- 2 14.5oz cans diced tomatoes with chilies
- 1 packet taco seasoning
- salt and pepper to taste
- 4-5 boneless skinless chicken breasts
Check out the rest of this recipe here.
Image Sources: