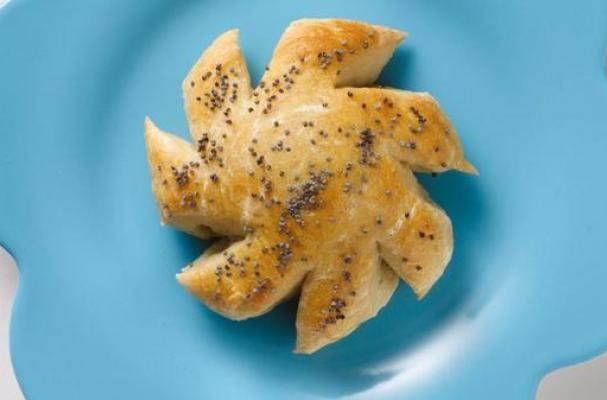 These easy flower buns are a fun and adorable way to get the kids in the kitchen. Pillsbury shows you the steps in this flaky bun recipe, from cutting dough into petals to decorating with poppy seed "sprinkles." Finish the flowers with colorful food paint. Or, you could push the finished buns on short sticks for a playful pinwheel snack!
Ingredients:
1 can Pillsbury® refrigerated country Italian bread or crusty French loaf
1 egg white, beaten
1 teaspoon poppy seed
Step 1:Heat oven to 350°F. Lightly spray cookie sheet with cooking spray. Remove dough from can. Cut dough crosswise into 9 slices.
Step 2: Using kitchen scissors, cut the circumference of each slice 7 times at a diagonal angle about 1-inch deep to form "petals." Place on cookie sheet. Form gently back into a round.
Step 3: Brush dough with egg white; sprinkle with poppy seed. Bake 15 to 20 minutes or until golden brown. Serve warm.
For full how-to instructions alongside step-by-step photos, click here.
Image Sources:
Categories: