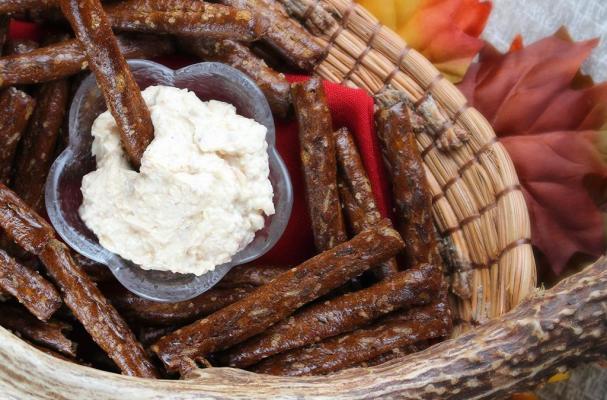 Fans of fermentation will love this tangy sauerkraut dip with bacon and garlic from Palatable Pastime. It's a quick and easy appetizer that's ready in minutes and is sure to be a crowd pleaser. Serve with pretzel sticks for your dipping pleasure.
Sauerkraut Dip with Bacon and Garlic
Submitted to Foodista by Palatable Pastime
4 slices bacon
1/4 cup chopped shallot
1/4 cup sauerkraut, drained
1/2 cup mayonnaise
8 ounces cream cheese at room temperature
1 teaspoon garlic paste
salt and pepper to taste
Cook bacon until crisp, then drain and crumble.
Drain off bacon drippings and cook shallot in the same skillet until soft. Discard drained bacon drippings.
Place all ingredients in a food processor and run until smooth.
Categories: