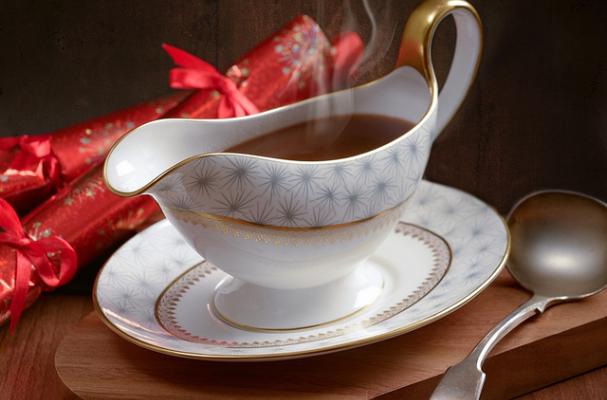 Beer aficionados will love this English-style gravy recipe that highlights the hoppy flavors of IPA. It's savory with a hint of sweetness and a whole lot of flavor!
Gravy a la IPA
Courtesy of Rave Review!™ Original Culinary Spirits™
3 tablespoons vegetable oil
3 large onions, sliced
2 garlic cloves, crushed
1 tablespoon light brown sugar
25 g plain flour
200 ml Rave Review! Original Culinary Hops
500 ml vegetable stock
2 teaspoons marmite (check in the international section of your supermarket)
Heat vegetable oil in a large, heavy based saucepan. Add the onions, garlic, sugar and saute over a low heat for 25-30 minutes, stirring occasionally, until the onions are caramelized.
Sprinkle with flour and cook for 1 minute. Gradually stir in the Rave Review! Original Culinary Hops to the stock and the marmite and bring to a boil.
Reduce heat and simmer, stirring occasionally, for 10 minutes or until thickened. Keep warm until ready to serve.