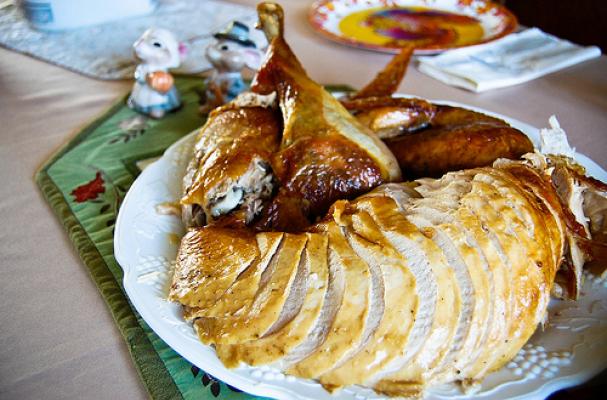 So the turkey's all sliced and, wait. You haven't sorted out your wine situation yet? And how many people are coming over? A lot? Don't let this happen to you. Take heed and plan ahead to procure tasty wines you can pour for a crowd without fear of going broke. Here are 3 of the best affordable wines for your Thanksgiving dinner. All should be $10 or less.
NV Mas Fi Cava Brut
Start out with some refreshing bubbles. This light and lively sparkling wine from Spain (called Cava) is a wonderful way to greet your guests as they arrive. A Cava like the Mas Fi will also surprise you with its versatility at the table.
2012 Castaño Monastrell
Let's stay in Spain and check out a long-time favorite made from the Monastrell grape, which the French call Mourvedre. Though given different names for the same grape, both have in common a preference to grow up within close proximity to the Mediterranean sea. I grew up in Buffalo Grove, IL, so I daresay I'm envious on that front. But don't worry so much about what it's called where and why, when you can just call it juicy and easy-drinking. Big time fun that has enough brawn to handle multiple ladles of gravy (but won't weigh you down as much). As a bonus, it's sealed with a screw cap, so you don't need to be some sommelier-type to open it. Also, I really like the design of the label. It adds a splash of style, no?
2013 Viu Manent Sauvignon Blanc Reserva
Let's finish up in Chile for a refreshing, zesty white wine. Sometimes it's nice to have an invigorating quaff to break through your tired palate, weighted down with all that stuffing and mashed potatoes. And how many wines are you going to see from the 2013 vintage? (Thank you, Southern Hemisphere wine regions.) Another friendly, cork-less wine, too.
Also, don't sleep on dry rosé. This time of year, with summer firmly in the rearview mirror, you can find great deals on bottles from all over the world. I'll even drink it in the snow.
Jameson Fink has been working in the wine industry and blogging about wine since 2004. Saveur Magazine nominated his site, jamesonfink.com, for a 2013 Best Food Blog Award in the Wine/Beer Category. He is a tireless advocate for year-round rosé consumption and enjoys a glass of Champagne alongside a bowl of popcorn.
Image Sources: