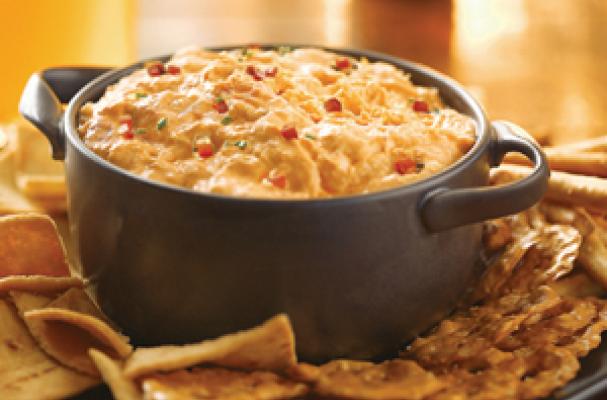 On Super Bowl Sunday, whip up this easy and delicious buffalo chicken dip. Rich, creamy with just the right amount of kick, this dip will tempt you to come back for seconds, thirds, and even fourths. Whether you are a Seahawks or Broncos fan, buffalo chicken dip is a winning appetizer.
Buffalo Chicken Dip
Ingredients:
1 (8 oz.) pkg. PHILADELPHIA Cream Cheese, softened
2 cups cooked chicken, shredded
1/2 cup FRANK'S® RedHot® Buffalo Wings Sauce or FRANK'S® RedHot® Original Cayenne Pepper Sauce
1/2 cup blue cheese salad dressing
1/2 cup crumbled blue cheese
assorted fresh vegetables and/or crackers for dipping
Directions:
Mix ingredients in deep baking dish until smooth. Bake at 350ºF for 20 min. or until hot and bubbly.
Editorial disclosure: Foodista received no payment for this post.
Image Sources: