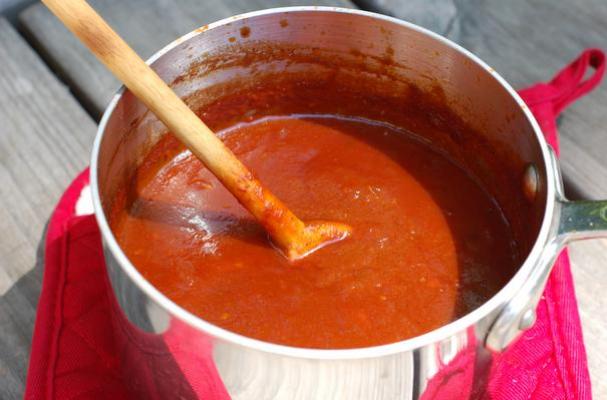 Summertime means plenty of grill action. What's a grill chef to do, but come up with savory, sweet, tangy, rich sauces to smother all that grilled goodness in. Foodista has taken some of guesswork out of your sauce choices, giving you a range of tastes for any palate. Let the feasting begin!
Submitted by: Eve Fox
A classic place to start, this sweet and spicy sauce will finish beautifully with anything you can throw on the grill. We love to make extra to serve on the side. So delicious! But don't stop there.
Submitted by an Anonymous Foodista member
This exotic sauce will knock your socks off. It's hotter than average and just the thing for a spicy pork barbecue party. So delightfully unexpected.
Submitted by Leah Rodrigues
Everyone knows that sweet and heat go together, but wait until you try this peach barbecue sauce. The sweet comes from peaches, giving it a depth that is too delicious for words. We made this a family favorite. It's a real summer treat.