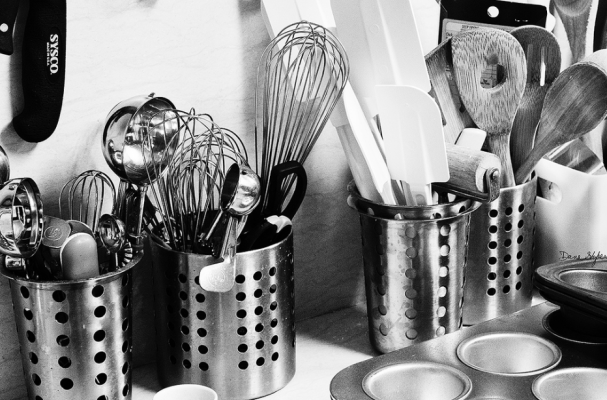 Every home baker knows the importance of having the right tools on hand when tackling a recipe. Whether you a whipping together a birthday cake or baking your own bread, there are a few key tools designed to make the job easier.
A stand mixer is hands down the best tool any baker can have. This tool will allow you to make anything from cookies and cakes to bread and pizza dough. There are usually two or three paddle attachments that are designed to work with different batters and doughs and you can adjust the mixing speed as needed. A stand mixer is definitely an investment but well worth it if you're an avid baker. If you bake less frequently, you might consider a hand mixer.
You will rely on your measuring cups and spoons as much as your stand mixer. You'll want to invest in a set that will last you, especially if you are using them on a regular basis. I prefer stainless steel tools with easy to read measurements. For measuring liquids, I prefer clear plastic cups like these.
While wooden spoons and whisks can be replicated by an attachment, a spatula cannot. Silicone spatulas help fold ingredients into one another, scrap down the mixing bowl, and transfer the batter to the baking mold. Purchase a spatula that can stand up to the weight of cookie dough or bread dough. In other words, choose one that is thick and sturdy.
Image Sources: