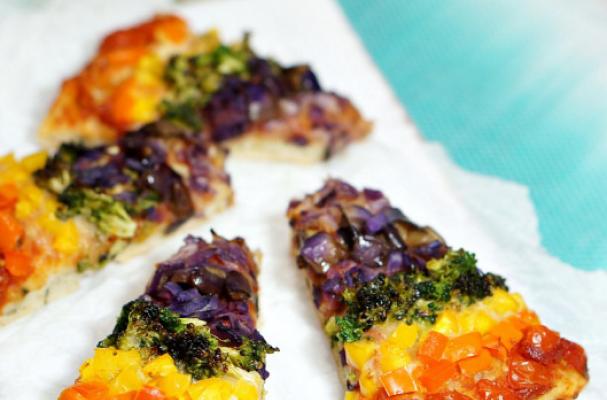 Rainbows and pizzas just don't seem to belong in the same sentence, until you check out the first of our series with foods that are all rainbow colors! What's neat about some of these is that htey are created using on ly natural colored foods, making them both healthy and truly rainbow! How cool is that?
The rest, well a girl's got to have her rainbow cake and eat it too, right? Here you go!
From the most purple of cabbage, to the brightness of a ripe tomato, find out how to make this naturally rainbow colored family favorite. We hear the word pizza and we are in!
Proving a smoothie can be both delicious and a work of art, this one is loaded with healthy ingredients and added in a rainbow of colors. Go ahead, take one sip and see if it's a beautiful friendship.
We admit, this isn't the ROYGBP rainbow that you may think of, but it's surely the perfect rainbow of Halloween colors to be festive! Perfect for the kid's party or even a celebration at the office, go retro with the bundt cake and add a hit of fabulous fall colors. We LOVE this!
There are plenty of rainbow inspired recipes on YouTube, but we have to share one of our absolute favorites. Check out Yoyomax12's Rainbow foods playlist. It's fabulous.
Image Sources: