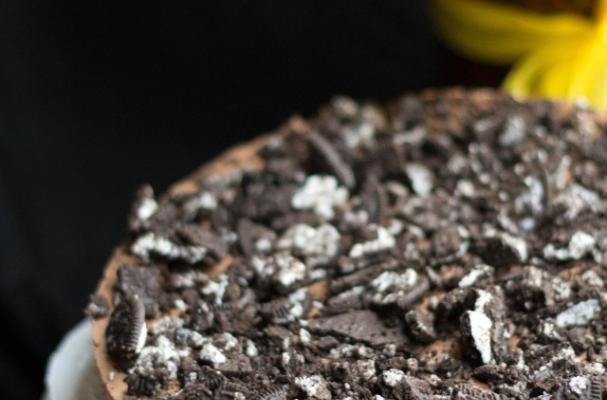 You can never go wrong with Oreos, cheesecake and chocolate. This no-bake recipe for double chocolate Oreo cheesecake from Erren's Kitchen is perfect for lazy days. The cheesecake crust is made from a combination of crushed Oreos and butter while the decadent filling consists of more crushed Oreos, melted dark chocolate, and cream cheese. To say the least, this cheesecake is rich.
The beauty of this dessert is that is does not require too much attention to detail. By that, I mean you are not glued to the stove or the oven. The only step in this recipe that could potentially be a bit finicky is melting the chocolate in a double boiler because you need to make sure that the water stays far away from the chocolate so that it does not burn or seize. To avoid this problem completely, melt the chocolate in the microwave in 30 second intervals.
No-Bake Double Chocolate Oreo Cheesecake
Recipe from Erren's Kitchen
Ingredients:
For the base:
1 1/2 cups (about 15) Oreos, crushed
1/2 stick/60g butter
For the filling:
6oz/175g dark chocolate, chopped small
3 8oz/280g packages cream cheese
3/4 cup/150g superfine sugar
1 tablespoons unsweetened cocoa powder (dissolved in 1 tablespoon hot water)
1 tablespoon skimmed milk powder (optional)
1/2 cup/142ml freshly whipped cream
10 broken Oreos
For the topping:
10 to 15 Broken Oreos
For full recipe instructions, click here.
Image Sources: