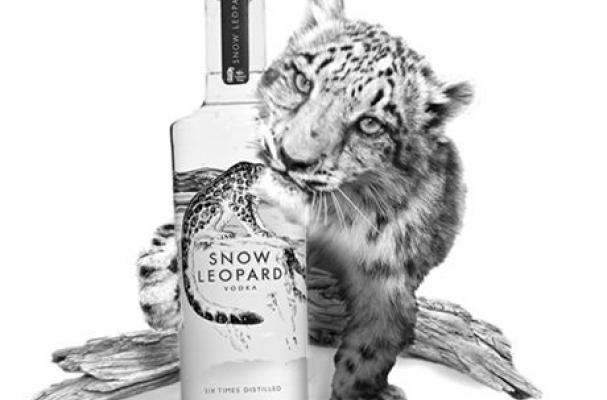 Snow leopard vodka is distilled with a mission to save the critically endangered snow leopards. This premium vodka is made from spelt grain in Poland and distilled six times in small batches using natural spring water. The company gives 15% of all our profits, and monies raised by our fundraising activities with a goal of donating $1 million dollars to snow leopard conservation. If you like to drink, drink for a cause.
Jewel of Asia
Ingredients:
1.25 oz Snow Leopard
1 oz Lychee Liqueur
1 oz Lime Juice
0.5 oz Pomegranate Syrup
Top with Champagne
Directions:
Step 1: Add ingredients into a rocks glass fill with cubed ice and swizzle garnish and serve. Garnish with Pink Grapefruit quarter slice.
Pink Panther
Ingredients:
1.75 oz Snow leopard
3 Dashes Angostura Bitters
Top with chilled Fentimans Rose lemonade
Directions:
Step 1: Take a clean glass, fill to the top with cubed ice Add 3 dashes of angostura bitters, 1.75 oz Snow Leopard Top up with chilled rose lemonade swizzle garnish and serve
*Recipes courtesy of Snow Leopard Vodka. Foodista was not paid for this post.
Image Sources:
Categories: