National Shrimp Scampi Day is a delicious food holiday that we can get behind! Living on the coast of Maine, our freezer has seafood in the same way that it held beef when we lived in Nebraska. This is a great way to incorporate some of that plentiful bounty in our everyday meals.
Shrimp Scampi is a luscious recipe of sweet shrimp and buttery lemon garlic sauce. Add white wine and mix with angel hair pasta. Don't forget to top with some fresh parsley and you have a filling meal that feeds the family and will make any evening dinner special. It's a good day to eat shrimp.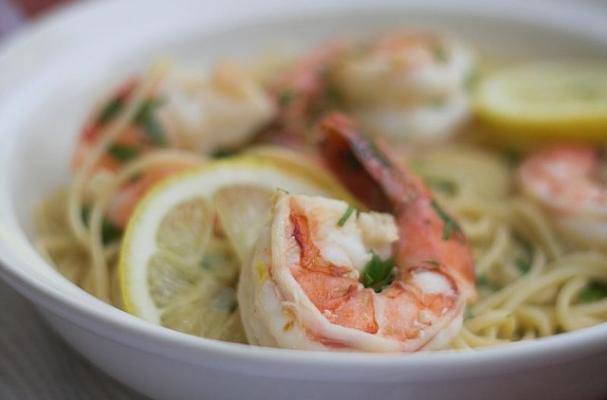 Serves 4
4 tablespoons butter
1/4 cup olive oil
1 tablespoon minced garlic
1/2 cup white wine
2 tablespoons lemon juice
1 pound shrimp, shelled
2 tablespoons fresh parsley
1/2 teaspoon salt
1/4 teaspoon pepper
In a large skillet, melt butter and oil. Add garlic and saute 30 seconds.
Image Sources:
Categories: