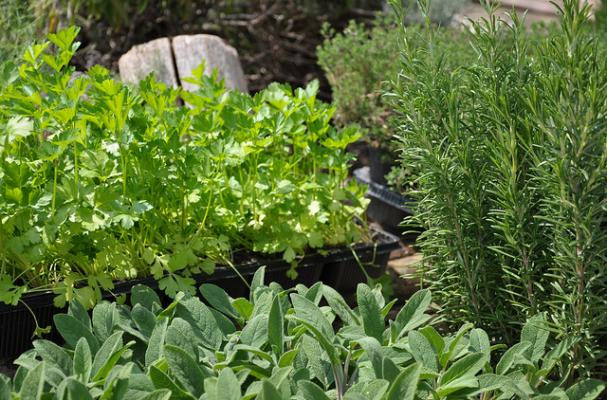 It is (un)officially summer, making it the perfect time to use the beginnings of the garden and greenmarket bounty. These four recipes highlight herbs that are easy to grow on your windowsill, or to find fresh at the market.
Sake-drenched watermelon become the ice cubes in this basil-heavy drink.
Skip the vodka for a family-friendly treat.
This martini variation features the herbaceous green Chartreuse and adds fresh thyme.
The rosemary-infused simple syrup is surprisingly easy to make. Double the batch to have some on hand; it's also great with seltzer.
Image Sources:
Categories: